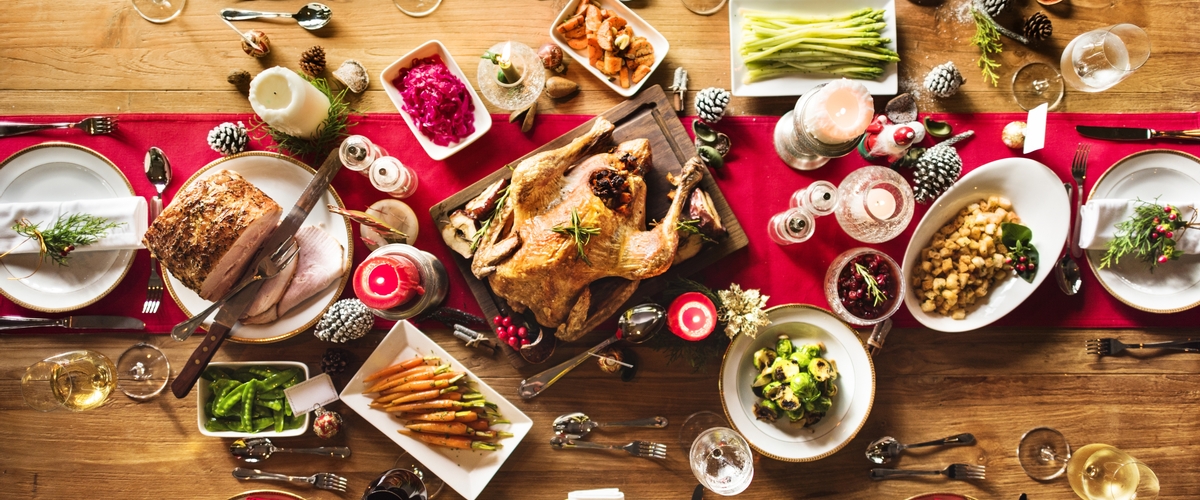 ---
Thanksgiving has come and gone, and with it, delicious turkey, numerous pies, and, unfortunately, plenty of extra calories. As the holiday season continues, it's likely to expect more of the same. For most individuals, weight gain isn't as bad as you think — the average American only puts on one to two pounds. Yet gaining that extra pound or two year after year definitely adds up.
If you are watching your weight this season, check out these tips on how to eat well and still have fun at holiday parties.
Don't show up to a party starving. One way people often compensate for holiday parties is to "save up their calories" for the evening. But that can backfire if you're ravenous by the time you step into the door — you end up eating much more than you intended. Deborah Balfanz, PhD, who teaches a behavior change/weight management class at Stanford, recommends having a healthy snack beforehand, such as hummus and veggies.
Watch that alcohol. Alcohol tends to have a lot of hidden calories that we don't think about, especially since we're drinking and not eating it. Try and limit the amount you have at gatherings. If you're looking for more information on alcohol and its effects, contact your local Substance Abuse Counseling Center.
Drink more water. Water has a lot of benefits when it comes to weight loss. Drinking a glass of water can often alleviate food cravings, and curb your appetite when eating meals. It can also take the place of sugar-laden drinks, saving those calories for the pie you've been looking forward to all evening.
For more nutritional help such as healthy cooking classes, individual nutrition counseling, and more reach out to your local Health Promotion program, which provides these at no cost to you. You can also contact your local fitness center. Several installations are offering holiday fitness challenges to help you stay on track.