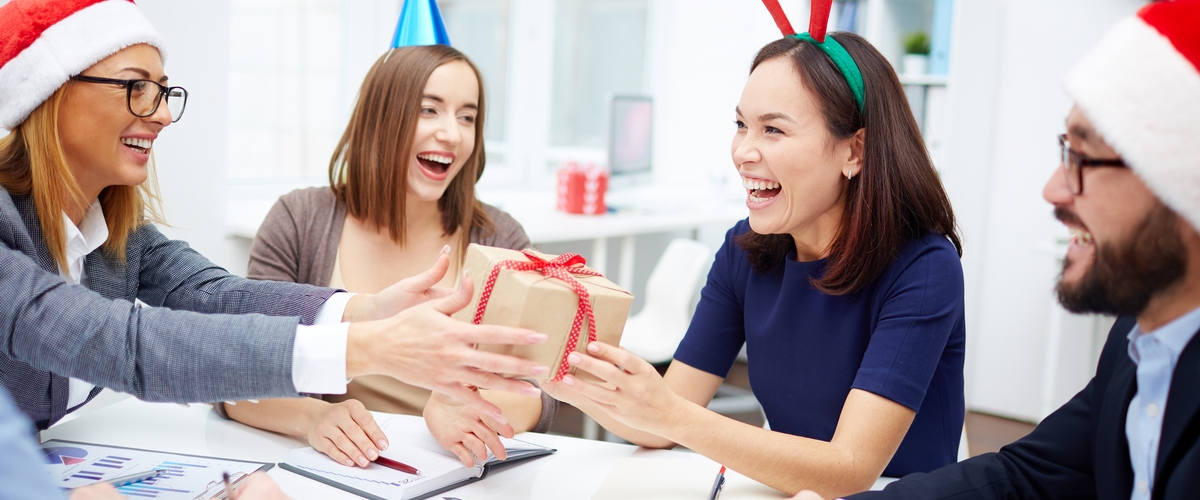 ---
The holiday crunch is almost upon us. Days are shorter and darker, it's cold outside, and on top of all that, we're rushing to attend holiday gatherings and get all our shopping done. It seems like the list never ends! Something has to give and it's usually our self-care.
Since we spend most of our day at work, why not take advantage of it? Make your workplace work for you. Practicing healthy habits during your business hours will keep you energized, keep your spirits up, and boost your productivity.
Here are some holiday life hacks to help you stay healthy:
Give yourself a mental break by walking around your workspace, or taking the time for a good stretch — it's a great way to shake off that mid-noon sluggishness.
Take care of your body by eating healthier. Try swapping your afternoon cup of coffee for a water bottle or packing snacks so you have no excuse to run to the food truck or vending machine. You can also consider making those office lunch outings special treats, not an everyday occurrence.
Stay committed to self-care by getting a group together. The more the merrier! Let a group of your co-workers in on your healthy winter regimen. Adding people to your routine may help keep you accountable. You and your group can motivate or challenge each other to get up and move during the day. Another way to get multiple people involved is to plan a group holiday fun run/walk. Be on the lookout for ones already planned as well. Fun runs are often held on your installation during the holidays.
Don't be afraid to ask for help. It is okay to ask a co-worker for assistance if your load is too heavy or offer to help if you have time to do so. Working together creates a positive environment.
You might not be able to shorten your to-do list during the holiday rush, but you can make choices that will help you take better care of yourself. Remember, good mental and physical wellbeing can't be achieved overnight, but consistent actions can help over time. If you have questions or need help with work/life balance, contact your local Community Counseling Program for more information. Mental health experts are available to provide counseling on stress, communication, school/work issues, and more.