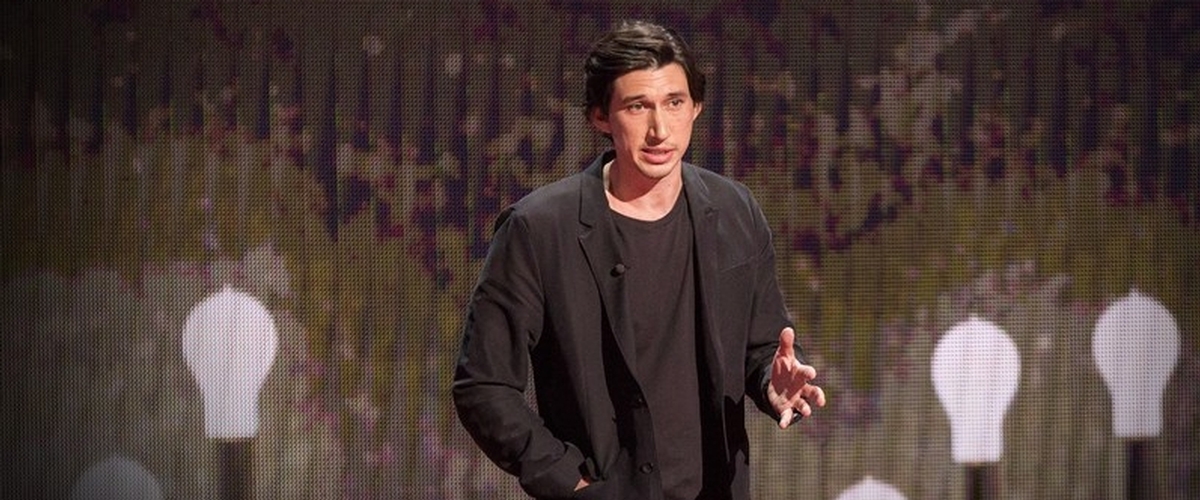 ---
For many, serving with the Marine Corps offers a sense of community among a group of diverse individuals with common goals, while for others it affords an unparalleled opportunity to serve one's country. It was both for former Marine LCpl Adam Driver.
Driver recently utilized a Ted Talk forum to share his personal experiences and internal struggles stemming from his tour of duty. A rising celebrity in Hollywood who most recently appeared in the record breaking Star Wars: The Force Awakens, Driver affectionately reminisced of his time with the Corps. Unfortunately, he was medically separated after just three years of service due to a mountain bike accident where he sustained injuries to his sternum. Driver remembers a clear image of leaving the base hospital on a stretcher where his entire platoon gathered around him.
Driver served as an 81mm mortar man assigned to the weapons platoon with 1st Battalion, 1st Marines at Camp Pendleton, Calif. He remembers his unit preparing for deployment as he transitioned back into the civilian world. Surprised at how complex military transition truly was and stricken with grief as friends left for Iraq and Afghanistan, he searched for meaning and purpose for his life as he remained behind. "Being told I wasn't going to deploy was very devastating," said Driver.
Driver loved the genuine camaraderie among Marines derived from a mutually shared trust and kinship to support one another. The Marine For Life Network is just one of many programs that offer a sense of community to Active Duty, Reserve and Veteran Marines. It connects transitioning Marines and their family members to education resources, employment opportunities, and other Veterans services that aid in their career and life goals outside of military service.
Initially, Driver did not know how to apply his skills as an infantry man to a civilian context both practically and emotionally. He had to get a job, but there were few organizations hiring looking for his particular skill set. Emotionally he also struggled to find meaning in his life outside of the military. "In the military everything had meaning," said Driver. "Everything you did was either steeped in tradition or had a practical purpose."
Though unavailable during Driver's transition, the Marine Corps has established Credentialing Opportunities On-line (COOL) to offer awareness and information resource capabilities that assists Marines in learning about certifications and licenses related to their Military Occupational Specialties (MOSs). COOL provides background information on civilian licensure and certification in general and specific information on individual credentials including eligibility requirements and resources to prepare for a credentialing exam.
As a civilian, Driver chose to pursue a career in acting as he recognized that much like the military, acting consists of a group of diverse individuals attempting to accomplish a shared mission larger than themselves. "Self-expression was just as powerful a tool as the rifle on your shoulder," said Driver. He then proceeded to found a non-profit known as Arts in the Armed Forces, which aims to bridge the cultural gap between the United States Armed Forces and the performing arts communities by bringing the best modern American theater to the military free of charge. "Acting is a service and I did not get to finish mine. So, whenever I get to be of service to this ultimate service industry, the military, for me there is nothing better than that."
The non-profit performed for injured troops, their families and staff at Walter Reed National Military Medical Center. In 2008 Driver performed alongside a dozen actors at Camp Pendleton, his old stomping grounds according to an article published in Military Times on Dec. 16, 2015, titled From Marine Corps to 'Star Wars': 'Force Awakens' actor Adam Driver savors success. "It was so strange being back there as a civilian, but the response was amazing," Driver told Military Times.
Transitioning back to a civilian can be a daunting experience and a source of great stress. The Community Counseling Program assists Marines in accomplishing their personal goals through short-term solution focused counseling, skill enhancement, education and referrals to other helping resources. It offers confidential care worldwide that meets individualized Marine needs. To learn how we can help, click here.